What does the world see when it looks at your business, brand, or product?
Almost everyone has a website these days, it's increasingly rare to find a company without some sort of web presence – even if it's just a page on social media or a "Google My Business" listing.
Most internet searches for specific or local businesses occur on mobile devices, which makes it critical that your website function as well, if not better, on a mobile device than a desktop.
How can you increase the chances that visitors will want to know more?
A well organized site with simple, easy to use navigation, speedy load times, and small file sizes is the key to success for the vast majority of small businesses online.
Creating the basic framework for your online real estate is pretty straightforward; tweaking the output to streamline the number and size of the elements requires patience, testing, and the skillset needed to generate the best combination of file sizes and visual output.
Customizing the framework takes your website to the next level.
Whether you are an e-commerce site attempting to increase your average ticket size using suggestive selling, or you are an event photographer pushing hard to increase event bookings as we begin to gather in larger numbers, it's mission critical that you spend some time working out what the most important aspects of your website might be, as well as determining what the functional priorities need to be in order to help grow your business or support your current customer base.
I build unique sites that are specifically tailored to meet your needs.
Before I start working on your site, we'll sit down and talk about your goals and objectives, discuss what's worked in the past and what has not, and we will create a plan that incorporates your initial wishes while leaving room for expansion or revisions as needed.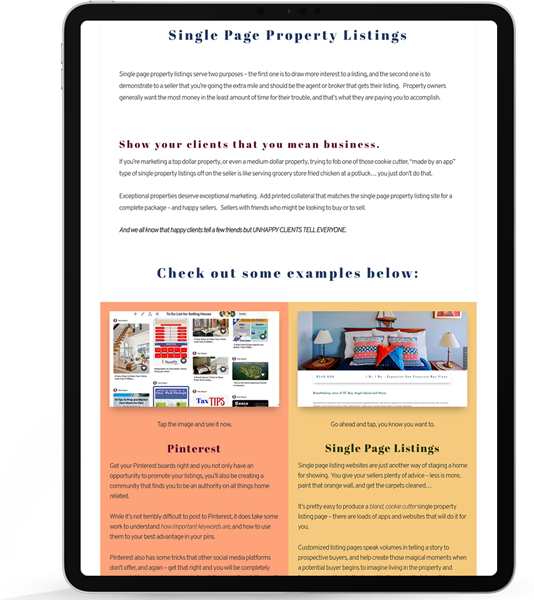 Landing pages, I love landing pages!
If you don't know about landing pages and how to best deploy them to generate excitement and offer additional creative options for marketing and advertising campaigns, then we should talk.
If you are looking for customized (and easily customizable) landing page templates that you can adapt for A/B testing or specific campaigns, then I'm available to consult and create completed pages or templates for reuse.